$

20.00
Ylang Ylang Body Lotion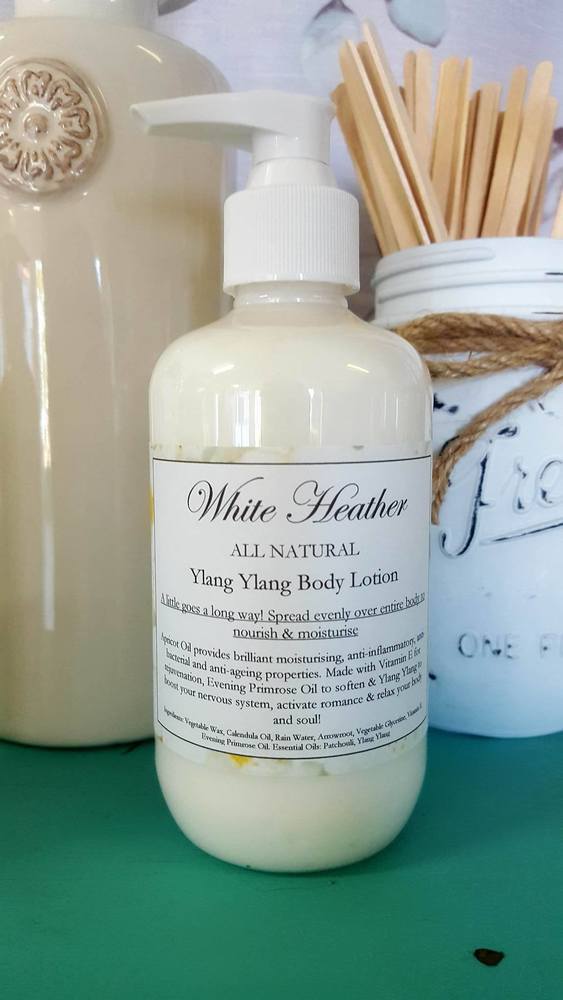 Calendula Oil stimulates the production of collagen whilst providing brilliant moisturising, anti-inflammatory, anti-bacterial and anti-septic properties. Made with Vitamin E for rejuvenation, Evening Primrose Oil to soften & Ylang Ylang to boost your nervous system, activate romance & relax your body and soul!
Ingredients
Apricot Oil, Calendula Oil, Vegetable Wax, Arrowroot, Vegetable Glycerine, Vitamin E, Evening Primrose Oil. Essential Oils: Patchouli, Ylang Ylang
Directions
A little goes a long way! Spread evenly over entire body to soothe, nourish & moisturise.