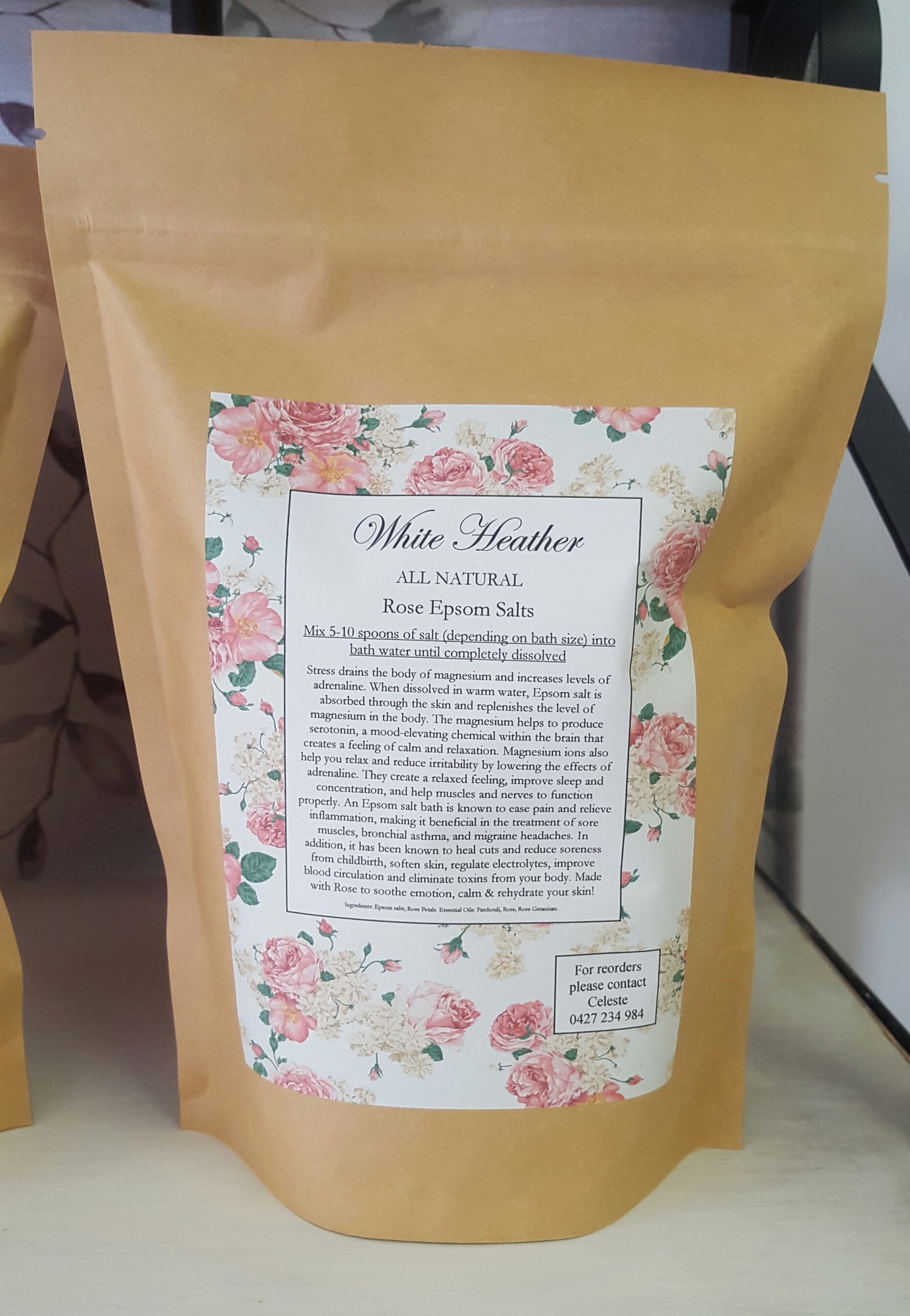 Stress drains the body of magnesium and increases levels of adrenaline. When dissolved in warm water, Epsom salt is absorbed through the skin and replenishes the level of magnesium in the body. The magnesium helps to produce serotonin, a mood-elevating chemical within the brain that creates a feeling of calm and relaxation. Magnesium ions also help you relax and reduce irritability by lowering the effects of adrenaline. They create a relaxed feeling, improve sleep and concentration, and help muscles and nerves to function properly. An Epsom salt bath is known to ease pain and relieve inflammation, making it beneficial in the treatment of sore muscles, bronchial asthma, and migraine headaches. In addition, it has been known to heal cuts and reduce soreness from childbirth, soften skin, regulate electrolytes, improve blood circulation and eliminate toxins from your body. Made with Rose to soothe emotion, calm & rehydrate your skin!
Ingredients
Epsom salts, Rose Petals. Essential Oils: Patchouli, Rose, Rose Geranium.
Directions
Mix 5-10 teaspoons of salt (depending on bath size) into bath water until completely dissolved.