$

5.00
Peppermint & Eucalyptus Goats Milk Soap with Activated Charcoal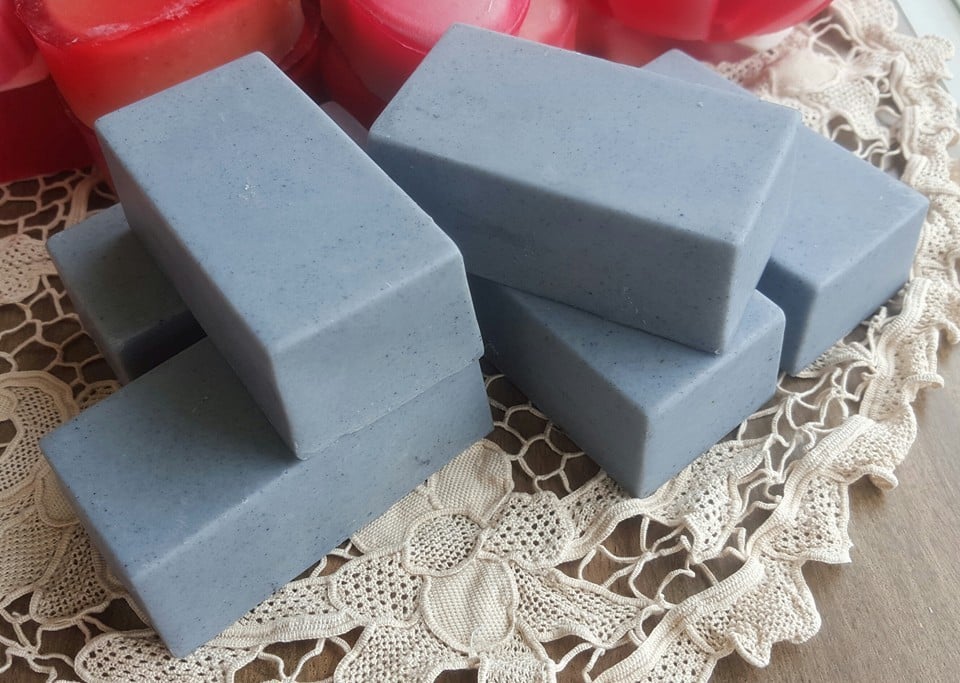 Activated charcoal draws bacteria, poisons, chemicals, dirt and other micro-particles to the surface of skin, helping you to achieve a flawless complexion and fight acne. Made with 'Eucalyptus' to soothe muscle pain and remove exhaustion & 'Peppermint' to create a cooling sensation, stimulate blood circulation and nourish dull skin!
Reasons to Get Goaty!!
Alpha Hydroxy Acids: Goats milk contains alpha-hydroxy acids such as lactic acid which help remove dead skin cells from your skin's surface. This leaves new cells on the surface of your skin that are smoother and younger looking. These cheeky acids are so effective because they break down the bonds that hold dead skin cells together without roughing up your skin. Removing dead skin cells this way will help many skin conditions by removing irritation.
Vitamins: Goats milk contains multiple vitamins but is particularly high in Vitamin A, which is necessary to repair damaged skin tissue and maintain healthy skin. There have been several medical studies showing that creams made with Vitamin A reduce the appearance of fine lines and wrinkles, helps controls acne and provides some psoriasis relief.
Creamy: Fat molecules are an important part of a good soap. The cream that is present in goats milk helps boost the moisturizing quality. This is important because keeping skin that is naturally moisturized helps it keep young & healthy.
Minerals: Goats milk contains important minerals for the skin such as selenium. Selenium is believed by scientists to have an important role in preventing skin cancer. Selenium can also help prevent damage to the skin from excessive time in the sun.
Ingredients: Olive Oil, Caustic Soda (Lye), Camomile Herb, Activated Charcoal, Goat's Milk, Palm Oil (sustainably sourced), Castor Oil, Macadamia Oil, Extra Virgin Olive Oil, White Tea Extract, Vitamin E. Essential Oils: Patchouli, Peppermint & Eucalyptus
Directions: Form a rich lather & massage over entire body. Rinse thoroughly. We need some added TLC - Please don't leave me in water or I won't last as long! Somewhere I will drain dry after each use is just perfect!