$

15.00
Peppermint & Eucalyptus Goats Milk Body Wash with Activated Charcoal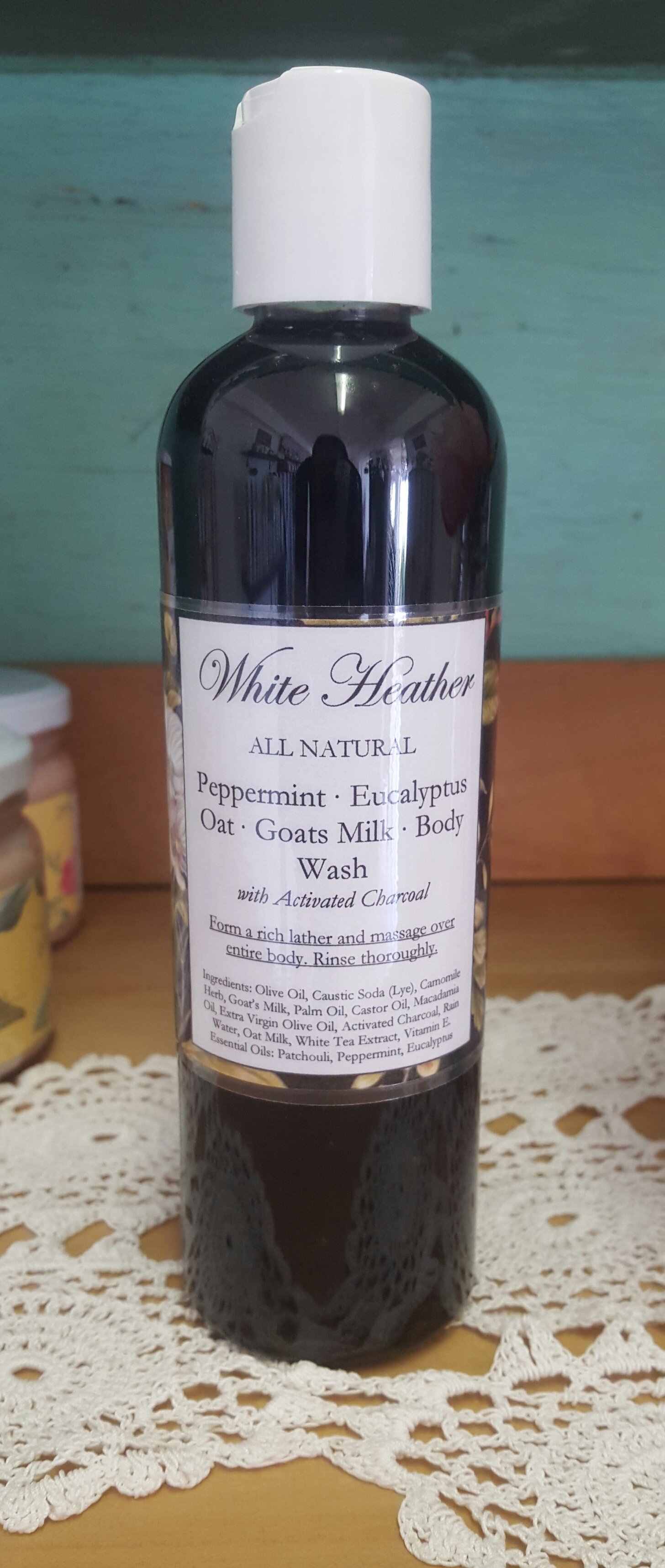 Does your skin get itchy, dry or flaky? Or is your skin oily, spotty, blotchy or greasy? Do you suffer from eczema, psoriasis or dermatitis? Goats Milk contains essential fatty acids as well as natural, soothing, anti-inflammatory compounds that are perfect for use on irritated, sensitive or dry skin. Goat's milk delays signs of skin again due to its high content of alpha-hydroxy acids such as lactic acid. These acids break down dead skin cell bonds, removing dead skin cells from the skin's surface and leaving behind new cells that appear smoother and more youthful. Goat's milk is packed full of essential nutrients and vitamins like vitamin D, C, B1, B6, B12, and E, that feed the skin and are absorbed into the body. The cream present in goat's milk is a moisturizer that soothes dry and damaged skin and provides an anti-inflammatory effect. Activated charcoal draws bacteria, poisons, chemicals, dirt and other micro-particles to the surface of skin, helping you to achieve a flawless complexion and fight acne. Made with 'Eucalyptus' to soothe muscle pain and remove exhaustion & 'Peppermint' to create a cooling sensation, stimulate blood circulation and nourish dull skin!
Ingredients
Extra Virgin Olive Oil, Caustic Soda (Lye), Chamomile Herb, Palm Oil (sustainably sourced), Castor Oil, Macadamia Oil, Goat's Milk, Activated Charcoal. Essential Oils: Patchouli, Peppermint & Eucalyptus
Directions
Form a rich lather and massage over entire body. Rinse thoroughly.