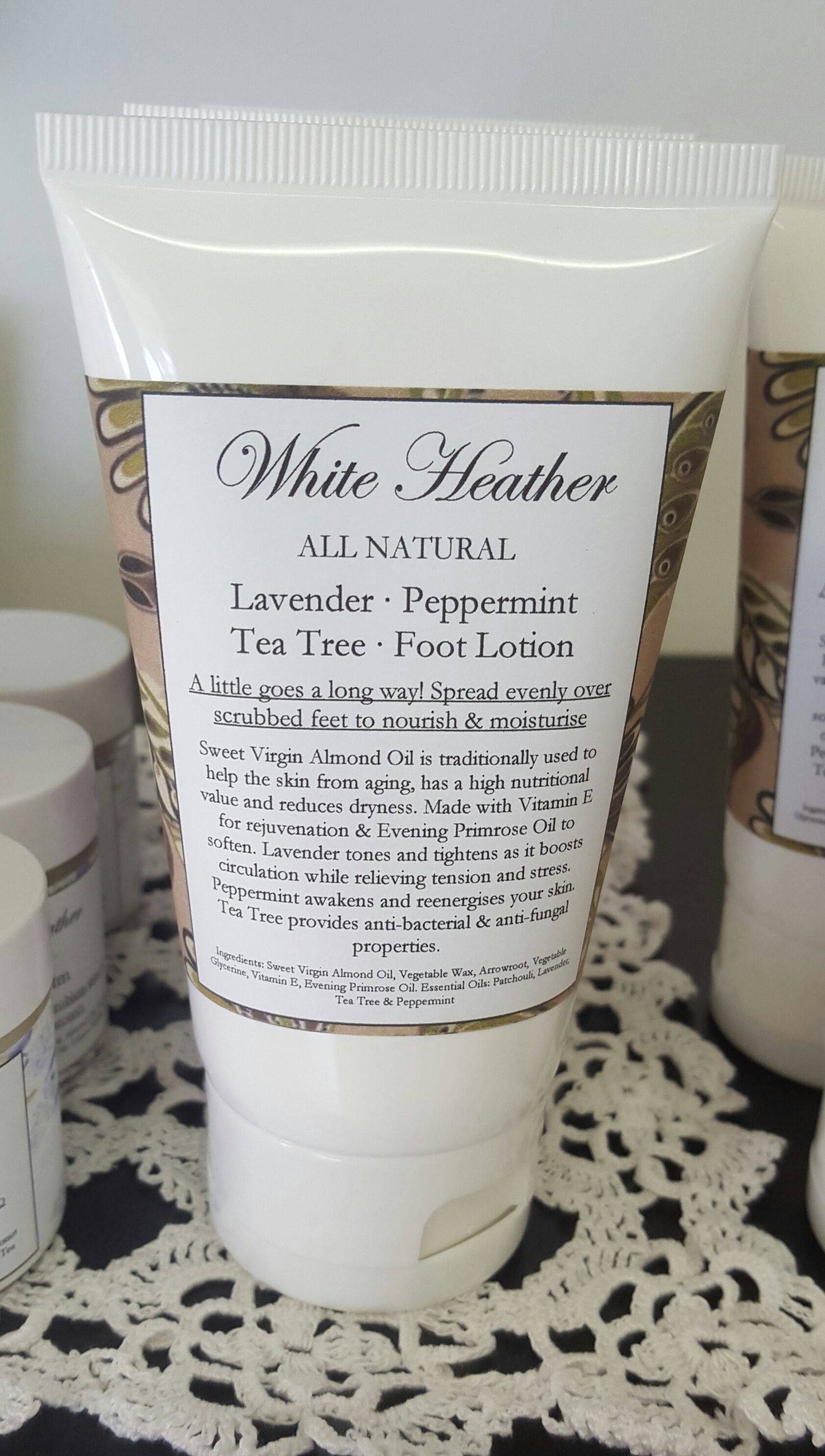 Sweet Virgin Almond Oil is traditionally used to help the skin from aging, has a high nutritional value and reduces dryness. Made with Vitamin E for rejuvenation & Evening Primrose Oil to soften. Lavender tones and tightens as it boosts circulation while relieving tension and stress. Peppermint awakens and reenergises your skin. Tea Tree provides anti-bacterial & anti-fungal properties.
Ingredients
Sweet Virgin Almond Oil, Vegetable Wax, Arrowroot, Vegetable Glycerine, Vitamin E, Evening Primrose Oil. Essential Oils: Patchouli, Lavender, Tea Tree & Peppermint
Directions
A little goes a long way! Spread evenly over scrubbed feet to nourish & moisturise.