$

15.00
Rosemary & Lavender Shampoo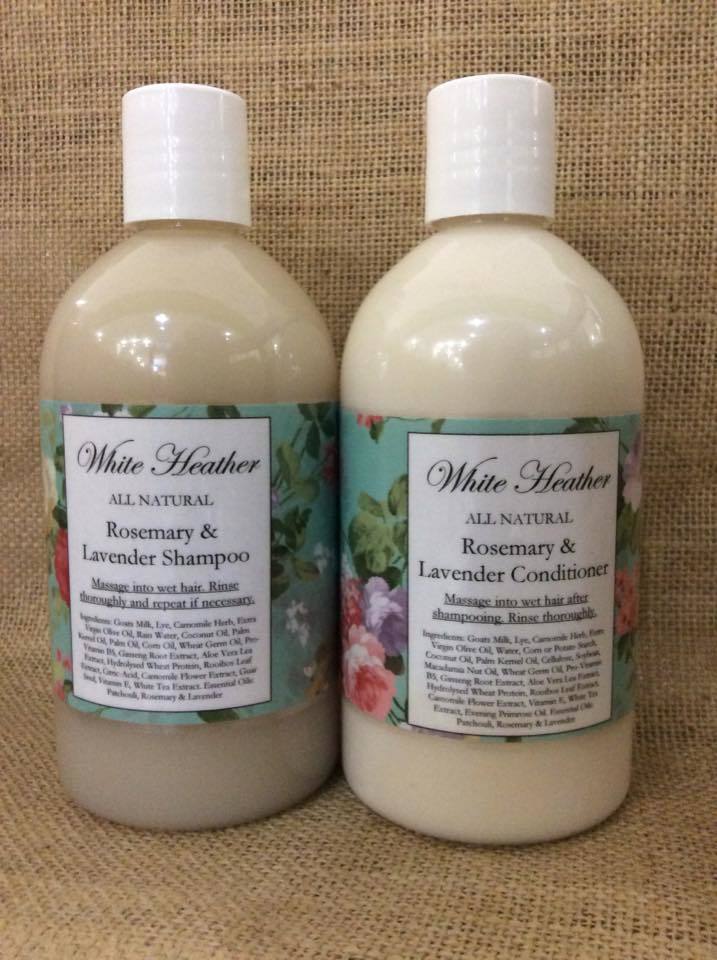 **For DRY hair** (or because it smells nice). Lavender nourishes & moisturizes, helps prevent shedding hair, improves blood circulation on the scalp aiding in hair growth and has powerful antiseptic qualities treating dry scalp, fungi, bacteria, and other microbes. It also treats sleeplessness, stress and anxiety. Rosemary is known to increase circulation in the body, and the increased circulatory effects to the scalp could explain a lot of the benefits we see for healthy happy hair.
Ingredients
Coconut Milk, Lye, Camomile Herb, Extra Virgin Olive Oil, Coconut Oil, Palm Kernel Oil (sustainably sourced), Palm Oil (sustainably sourced), Corn Oil, Wheat Germ Oil, Pro-Vitamin B5, Ginseng Root Extract, Aloe Vera Lea Extract, Hydrolysed Wheat Protein, Rooibos Leaf Extract, Citric-Acid, Camomile Flower Extract, Guar Seed, Vitamin E, White Tea Extract. Essential Oils: Patchouli, Rosemary & Lavender
Directions
Shake well before use. Massage into wet hair and work into a lather. Rinse thoroughly and repeat if necessary. Warning! Avoid contact with eyes.