$

15.00
Lavender & Peppermint Coconut Milk Body Wash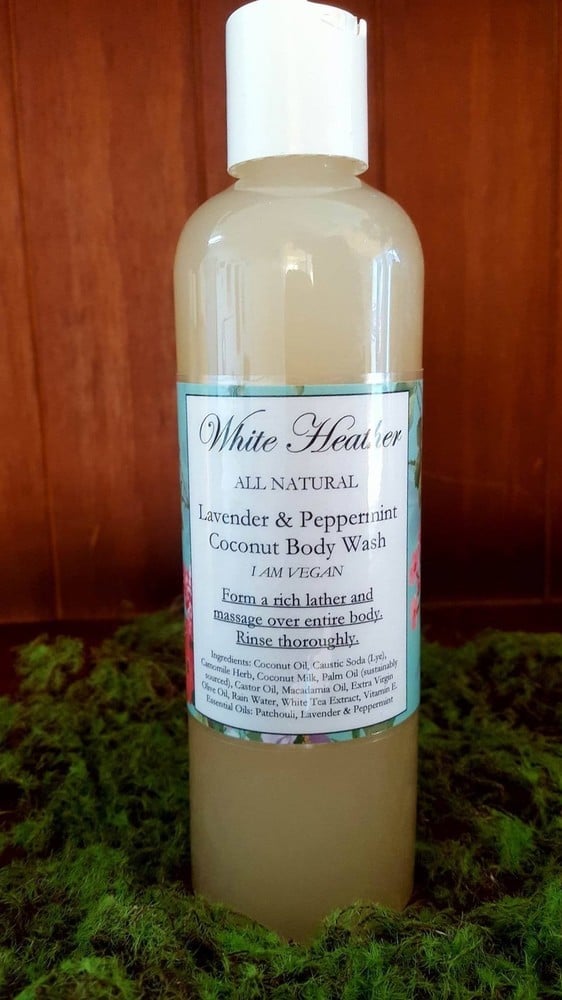 Coconut oil is primarily composed of saturated fats and contains medium-chain fatty acids which not only help to repair the skin barrier but also super-hydrate & reduce inflammation. It is rich in Proteins & Vitamin E - essential for healthy skin growth, repair of wear & tear, keeping skin smooth and protection against cracking. Above all, Coconut Oil prevents premature aging and wrinkling of the skin due to its high antioxidant properties. Made with Coconut Milk for its Selenium & Magnesium content, 'Lavender' for its anti-bacterial properties, to calm & relax your skin and 'Peppermint' as it creates a cooling sensation, stimulates blood circulation and nourishes dull skin!
Ingredients
Coconut Oil, Caustic Soda (Lye), Chamomile Herb, Palm Oil (sustainably sourced), Castor Oil, Macadamia Oil, Coconut Milk. Essential Oils: Patchouli, Peppermint & Lavender
Directions
Form a rich lather & massage over entire body. Rinse thoroughly.