$

14.00
Lavender Face Cleanser with Activated Charcoal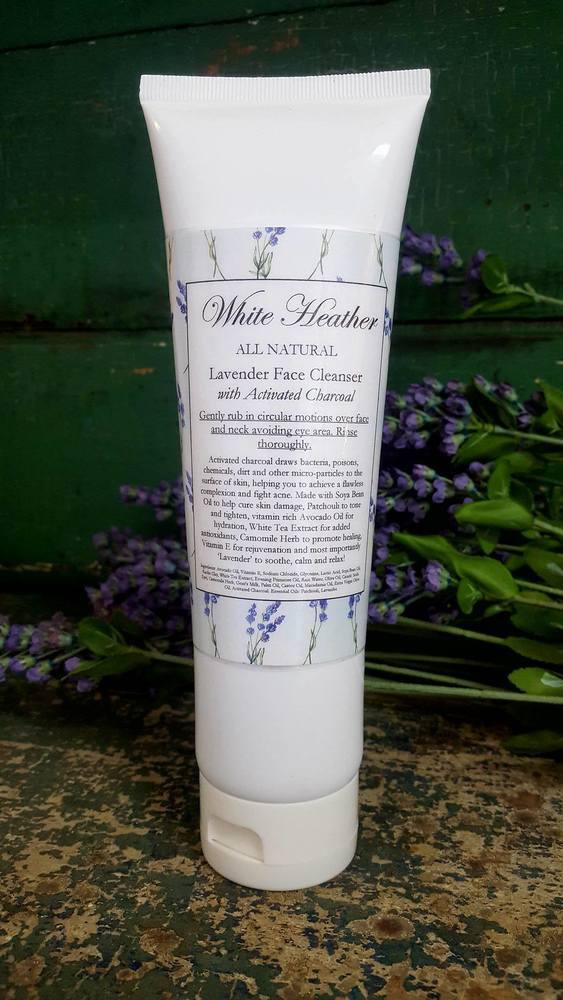 Activated charcoal draws bacteria, poisons, chemicals, dirt and other micro-particles to the surface of skin, helping you to achieve a flawless complexion and fight acne. Made with Soya Bean Oil to help cure skin damage, Patchouli to tone and tighten, vitamin rich Avocado Oil for hydration, White Tea Extract for added antioxidants, Camomile Herb to promote healing, Vitamin E for rejuvenation and most importantly 'Lavender' to soothe, calm and relax!
Ingredients
Avocado Oil, Vitamin E, Sodium Chloride, Glycerine, Lactic Acid, Soya Bean Oil, Kaolin Clay, White Tea Extract, Evening Primrose Oil, Activated Charcoal. Essential Oils: Patchouli, Lavender
Directions
Gently rub in circular motions over face and neck avoiding eye area. Rinse thoroughly.